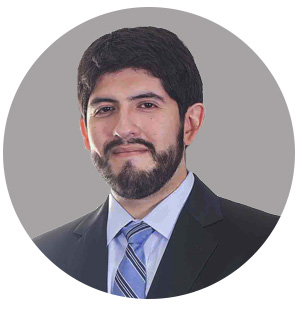 Sebastián Vicuña
Tax Manager
Tel: +56226504300
Email: pkfchile@pkfchile.cl
Professional Experience
Sebastián is LL.M in Law and Economics from Utrecht University, Master's degree in Tax Management from Universidad Adolfo Ibáñez, Bachelor of Law and Social Sciences from Universidad Gabriela Mistral, Diploma in Corporate Compliance from Universidad Adolfo Ibáñez. At present he is Director of the Chilean Association of Compliance and Corporate Ethics A.G. (ACCEC).
Sebastián is an expert in taxation, corporate law and compliance. He has extensive experience in tax consulting; legal reports; risk management and compliance; auditing and development of Crime Prevention Systems (Law No. 20.393 and 19.913); business reorganizations; M&A; preparation and review of contracts and shareholders' agreements; incorporation of companies; legal advice through outsourcing of legal management processes, and other of a different nature, for both local and international companies.
His major clients are Knapp Chile S.A.; Fimpec Oy; CenturyLink Chile S.A.; Colmena Seguros S.A. and Empresas Torre S.A.
Return to directory