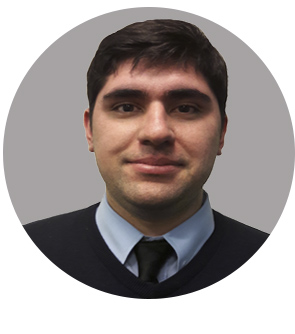 Cristóbal Aros
Accounting Supervisor
Tel: +56226504300
Email: pkfchile@pkfchile.cl
Professional Experience
Cristóbal is an Accountant and Auditor from Universidad Tecnológica de Chile (INACAP) and a Diploma in International Accounting – IFRS from Universidad de Chile, Facultad de Economía y Negocios.
Cristóbal has over 9 years of experience in accounting, auditing, and other areas.
Most of his professional activities have been related to the accounting area, where he has been involved in the interpretation of disbursements and preparation of financial statements to support decision-making.
He has been responsible for preparing and reviewing account analyses, investment controls, tax files, preparation of forms 29 and 22, affidavits, applications for reducing business license fees and municipal procedures, in accordance with prevailing accounting standards in the country.
Return to directory